Events
 


FREE Virtual story time visits for YOUR classroom
offered to classrooms out of the state of Arizona.
contact author at [email protected]


The Krayon Kids Video Chat Series
located on our YOU TUBE Channel CLICK ON 

The RED COLOR Splash

 

at
 the top of the page 
Stories, activities, and ideas for the entire family
Click below for sample
The K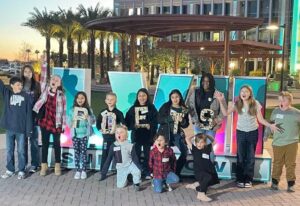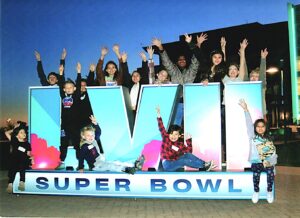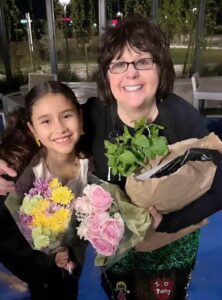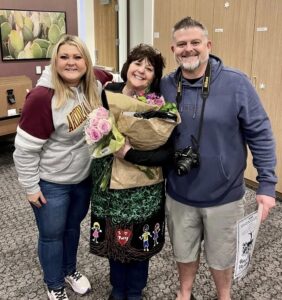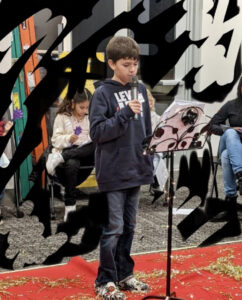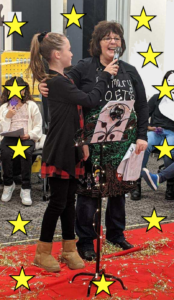 *Co







♥Thank you to the following Schools, Libraries, and Businesses who welcomed The Krayon Kids® , PAC -12 TALES,  GOING Green, and our newest book KRAYANIMALS with open arms.♥
Sam Garcia Library,   Michael Anderson School,
Desert Star, Copper Trails,
Wildflower,  Centerra Mirage,
Desert Thunder,  Bret Tarver
Sedona School Dist. Show Low,  Littleton Dist
Phoenix Elementary School District.
Tolleson Elementary  District.
Cartwright School Dist. ,Fowler, Villa de Paz,
Burgers Amore,   Kona Stories, HI, Prescott Valley
Read Better Be Better organization,
Verrado Pre school,  St. John Vianney,
St Thomas Aquinas, Mabel Padgett
Gateway Pointe Elementary,  
Lattie Coor Preschool, Desert Thunder,
Wagonner Elementary , MESA,
AESD Migrant,  Corte Sierra,
Centerra Mirage Pre School, Rainbow Valley,
Tempe Book Festival, Barnes and Noble,
Garden Lakes Elementary,
Phoenix Children's Hospital
The Writer's Block in Alaska,
Grandma's Place in Harlem, NY ,
Enroute Coffee, Smiles Devine Dentistry,
Up Start Crow bookstore in SD, Cup Coffee,
Bake me a Cookie, Viola's Flower Garden
Cactus Sports Store in Tempe
Heritage Elementary
Playworks Jr. Coaching event.
Loma Linda school, Corte Sierra
Palm Valley Elementary, Amberlea,
Esperanza School, St. Thomas Aquinas
Laura's Award Winning Burgers
Parent Led Academy
Distance Learning at a variety of classrooms during Covid 19
Heybabegroup.com
Inca Elementary School
Duncan Education Academy 
Barnes & Noble Earth Day Celebration , Chinook Elementary via zoom in Alaska
Frank Borman Elementary  ,Lattie Coor k-1, Sunridge Elementary, Mesquite Elementary, Maryland Elementary, Mabel Padgett,
Edison Elementary, Michael Anderson 
and all of my wonderful village of family , friends, and my amazing students.


♥I am forever grateful♥





  We will be visiting many places coming soon ..don't miss out  xoxo

contact Karen Morales

@

[email protected]

 
Events in December 2023
There are no events scheduled during these dates.